Come and try our famous dishes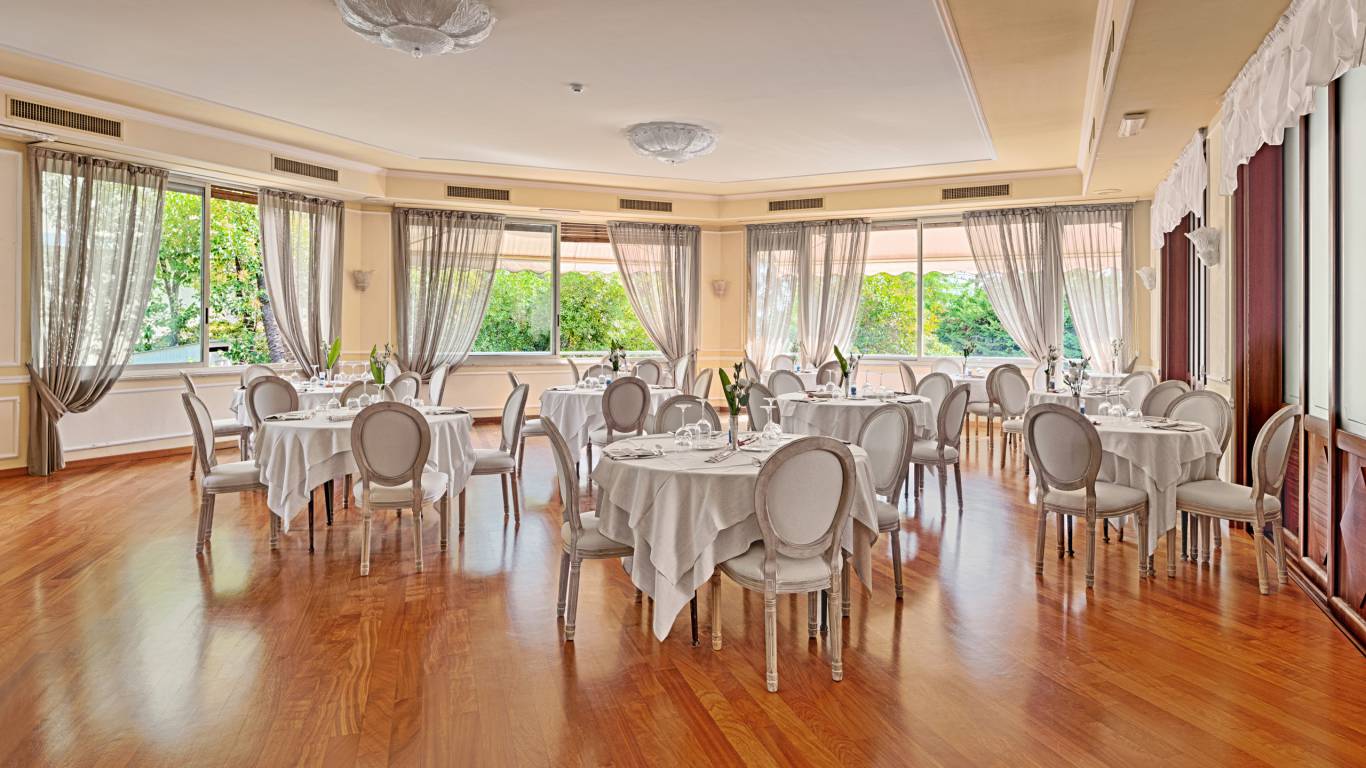 MAGNOLIA RESTAURANT Sanremo (Imperia): our restaurant is open to all hotel guests and also to all outsiders who wish to visit us for their business lunch break. we are open every evening; in summer it is possible to dine on our terrace by the pool, by candlelight and every Friday, live music, as an accompaniment to dinner.

The restaurant is renowned for its typical cuisine rich in dishes and specialties based on fresh fish with recipes prepared by Alessio and Danilo. Chef Alessio has significant experience in three of the best restaurants in the area. He carries out his task with passion and his cuisine is inspired by typical Ligurian and Provencal dishes, using ingredients from our territory: legumes, garlic, extra virgin olive oil, basil.
The cellar is well-stocked and the wine list features wines from Piedmont, Oltrepo Pavese, Trentino, Friuli, Tuscany as well as wines from our region.

The room is warm and welcoming. The parquet, the large windows overlooking the greenery of our garden, contribute to creating a pleasant relaxing atmosphere.
Discover Easter Menu
RESERVATIONS